Does buying your first home feel like an impossible dream? Given the current state of the market and the cost-of-living crisis, it's not surprising that many aspiring first home buyers feel like their first property is out of reach.
Fortunately, the Australian Government has offered new hope to those who wish to purchase their first home, with an update to the First Home Guarantee scheme (previously known as the First Home Loan Deposit Scheme).
Read on to learn more about the scheme and how you can apply to make your dream of owning your first home a reality. 
What is the First Home Guarantee scheme?
So what exactly is the First Home Guarantee scheme? This fantastic government initiative is part of the Home Guarantee Scheme, which is administered by the National Housing Finance and Investment Corporation (NHFIC). Its ultimate objective is to help more Australians buy their own homes sooner.
It achieves that goal by allowing borrowers to purchase a home with a deposit as low as 5% without having to pay Lenders Mortgage Insurance (LMI). Typically, for any home loan purchase with less than a 20% deposit, lenders will require that you purchase LMI – an extra expense on top of the regular costs of acquiring a loan. However, because the First Home Guarantee scheme is guaranteed by NHFIC, borrowers can get into a home sooner and with less money down.
Of course, rules and restrictions apply, including strict criteria for eligibility and a robust approval process. Here's what you need to know.
Your Complete Guide to the First Home Guarantee Scheme
How does it work?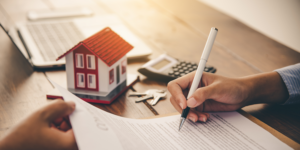 Under the First Home Guarantee Scheme, NHFIC will guarantee a home loan for up to a maximum amount of 15% of the value of the property. The value is based on an assessment by your lender. This then will allow you to purchase a home with a much lower deposit – even as low as 5% in some cases – without having to take out LMI. 
How many places are available?
For the year from 1 July 2023 to 30 June 2024, 35,000 places are available in the First Home Guarantee scheme. Once those places have been taken up, no more will be available until the following year for as long as the initiative stays active. 
Who is eligible to apply?
To apply for the First Home Guarantee scheme, you must be:
applying as an individual or two joint applicants.
an Australian citizen or permanent resident.
at least 18 years of age.
intending to be owner-occupiers of the purchased property.
first home buyers or previous homeowners who haven't owned a property in Australia in the past 10 years.
In addition, you can't be:
earning more than $125,000 for individuals or $200,000 for joint applicants, as shown on the 2023 Notice of Assessment (issued by the Australian Taxation Office).
The property must also be a residential property, such as:
an existing house, townhouse or apartment
a house and land package
land and a separate contract to build a home
an off-the-plan apartment or townhouse
Property price caps also apply, depending on location.
If you are unsure whether you're eligible, use the Eligibility Tool created by NHFIC. Or you can contact a Participating Lender to get more information.
What about self-employed borrowers? Are they eligible for the First Home Guarantee?
Importantly, self-employed first home buyers are also eligible for the First Home Guarantee scheme. And, just like the previous iteration of this scheme, it offers the self-employed an opportunity to get on the residential property ladder more easily, with less money down and without paying LMI.
What do I need to apply?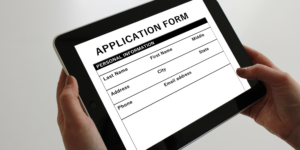 Applying is straightforward. Applications can be made with a Participating Lender or their authorised representative, i.e. a mortgage broker. These experts will let you know exactly what supporting documentation you need to provide.
As always, aspiring home buyers should seek independent expert advice around changing interest rates, property prices and their financial circumstances before making a commitment. Applicants should also discuss if the First Home Guarantee scheme, their chosen home loan and preferred property are the best choices for them.
If you're interested in applying, you'll need:
A deposit of at least 5%. Keep in mind that some Participating Lenders might require a larger deposit, depending on individual financial circumstances. Please chat with them first to ensure your deposit is comprised of genuine savings for the purposes of this scheme.
Certain information to support your application. This could include your full name, date of birth, Medicare number and Notice of Assessment for the 2022-23 income year. Your lender will be able to provide more details on exactly what information and evidence you need to supply.
Who are the Participating Lenders?
There are currently 33 Participating Lenders authorised by NHFIC involved in the First Home Guarantee scheme. These include major bank lenders and non-major lenders. Find the full list of Participating Lenders here.
Get in Touch!
Are you interested in applying for the First Home Guarantee scheme? Chat to our team of experienced mortgage brokers to find out is this incentive is right for you. Get in touch with Stapleton Finance today.