Achieving your dream of owning a home (or owning your dream home) shouldn't depend on your age. Luckily there's no maximum age limit in Australia for seeking home loan approval. And home loans for older borrowers are regularly approved!
Even so, there are a few things to be mindful of when applying for a home loan or refinancing as an older borrower.
Home loans for older borrowers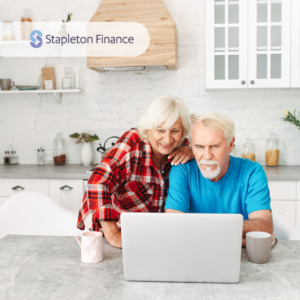 A great home loan is definitely achievable no matter your age. And there are many reasons why you might be getting a home loan at a mature age. You may be newly divorced at 55 and entering the property market for the first time. Or you might be an expat recently arrived home.
Lenders cannot discriminate based on age. But responsible lending legislation requires their due diligence when assessing home loan applications. This includes assessing a person's ability to 'exit the mortgage' (repay a home loan) beyond retirement age.
The issue arises because most home loans in Australia are for a 30-year term. But given Australia's retirement age is between 65 and 67, this is the time when most mortgages are reasonably expected to mature and have been repaid. So, if you are acquiring a new home loan later in life, there may be a question around your ability to comfortably meet loan repayments and discharge a loan within its term.
When does age become an issue for your home loan?
There is no set age at which a person is 'older borrower'. Even from the age of 35, lenders may consider both your employment and retirement age as part of your home loan approval process.
It is typical, however, that from the age of 45, you may have to provide additional documentation, purchase certain kinds of properties and have an exit strategy ready.
Preparing for your home loan as an older borrower
Because age is a factor in home loan assessments, older borrowers will need to do a little more preparation to demonstrate their financial ability to effectively 'exit' (fully discharge) their mortgage.
Provide additional documentation
After the age of 45 (or so), lenders may require your superannuation statements as part of your home loan approval package. These will help to prove your exit strategy or your ability to service your home loan beyond retirement.
Property requirements
When reviewing home loans for older borrowers, lenders often want the property to have certain features (or avoid certain features). One example is a minimum floor plan. This ensures the property isn't risky security for a mortgage.
When doing your property research, particularly if you are looking to downsize to a smaller property, a floor plan with a usable interior space of around 40-50 square metres is the minimum that most lenders would consider.
Lenders may also require potential borrowers to avoid other types of risky properties, such as units, holiday areas and the like.
Exit strategies
For home loans for older borrowers, an 'exit strategy' is the financial plan by which you will repay your loan, ideally before retirement. For older borrowers who will likely retire prior to the end of the home loan's term, it's important you can prove you can make your home loan repayments into retirement.
An exit strategy is a person's demonstrated capacity to repay a home loan without the property being sold. What this looks like in practical terms differs between lenders, but could include (as part of the application process):
Your current income and expenses.
Details of your current employment, including a contract that may indicate a retirement age.
Your credit score.
Any assets (such as an investment property or shares) that could be sold to meet home loan repayments or discharge a loan.
Details of your superannuation fund balance.
Your superannuation fund. (Note: if you have only minimal superannuation, it won't form part of a strong exit strategy, as it won't be sufficient to discharge your mortgage.)
It's worth letting your potential lender know of any future plans that may form part of your exit strategy. These can include:
Your intention to work past retirement age, whether full time or part time.
Passive income from investments, such as shares or rental income from an investment property.
If you apply for home loans as an older borrower without an approved exit strategy, at best you may be approved for a shorter home loan period with higher repayments. At worst however, you will not be approved for a home loan or refinance.
What not to include in an exit strategy
Anticipated income should not form part of your exit strategy. By this we mean any potential income that you anticipate (but cannot control) receiving such as:
Successful resolution of a workers' compensation case.
Inheritance or windfall.
Settlement of a family law matter.
Future employment bonus or wage increase.
Future downsizing, such as from a family home to a smaller property.
Under the National Consumer Credit Protection Act 2009 if a person can only meet their loan obligations through sale of their principal place of residence, a lender cannot approve a loan application. For this reason, intended downsizing (for example from a family home) is not an acceptable exit strategy.
An exception to this may be a well-considered plan to downsize your home after retirement. A potential lender may assess your home's value, location and comparable sales in determining whether it can form part of your exit strategy.
Applying for a home loan as an older borrower
Rest assured that you can enter the housing market as an older borrower. Knowledge and preparation are key, as are having a good job and demonstrated savings. Research the areas you'd like to live in and be familiar with properties within your budget. Be aware of hidden costs such as body corporate fees, council rates and utilities. Know your budget, and how much you'd need to service a mortgage across its lifetime. And have a sound exit strategy in place.
Ready to get started?
At Stapleton Finance, we can help you be prepared with a financial plan and exit strategy for refinancing or home loans for older borrowers. Get in touch with our expert team and let's get started!